Wed, 03/08/2016 - 09:11
On May 16th, UIT's Software Engineering Faculty kicked off to launch the 2015 GameUIT Hackathon Contest. This is the contest on game programming. It welcomed more than 30 teams, who eagerly made their way to the contest with high intention to vie head-to-head for the highest prize.
The contest was sponsored by enterprise partners, including VTC Academy, VNG Corporation, Microsoft Vietnam, Gameloft, Fujinet Co. Ltd., Lac Viet Computing Corp., Orient, NUS Technology, Ngo Gia Phat Company (Central Sunlight Co., Ltd.).
Attendants gathered at the auditorium
This year, the theme was "Game for Green Earth". It involved building games on cross-platform, such as iOS, Window Phone, Android, etc. The diverse application allowed creativity and talent to rise. The success of the projects was decided based on the most-like in viewership which was uploaded on the contest's official fanpage, and evaluation by a persuasive defense to the judges. Around 24 hours heard exciting noise. It was a scene with full of hardworking at an intense concentration.
"This year's contest gathered excellent games with high quality and innovation that promised to achieve further progress," said M.Sc. Dinh Nguyen Anh Dung – a member in the judicial panel.
We are proud to announce that UIT's students won prestigious prizes for their talent, innovation, and hard-working.
At the end of the ceremony, the organizers offered their heartfelt thanks to the entrepreneur partners. They also conveyed congratulations to the winners, and best wishes that the winners would get great achievement in the future.
Picture Gallery: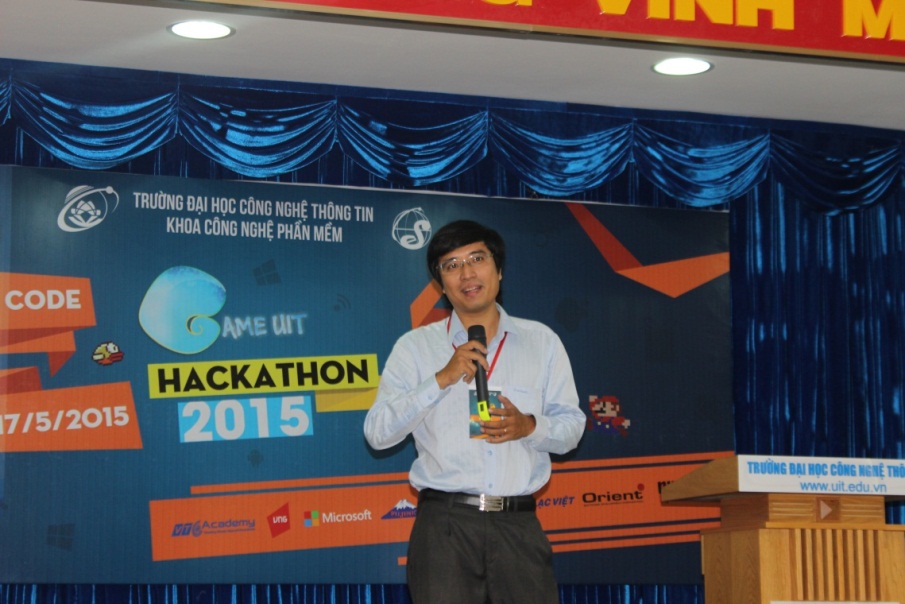 Pham Thi Vuong, Chairman of the Contest announced the kick-off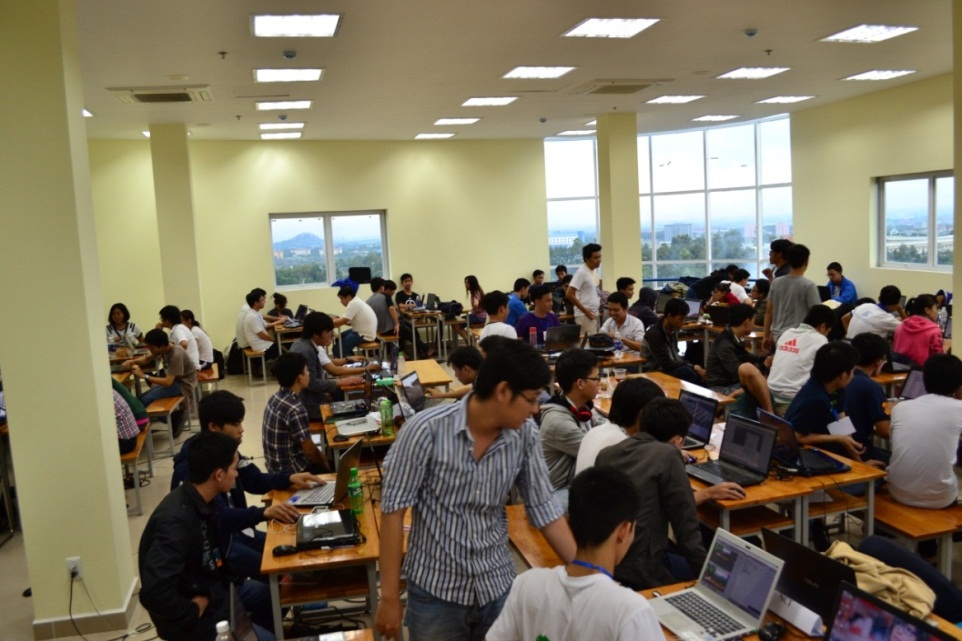 The game is on!
The room was filled with the sight of excitement, and tirelessness
Presenting the project in front of the judicial panel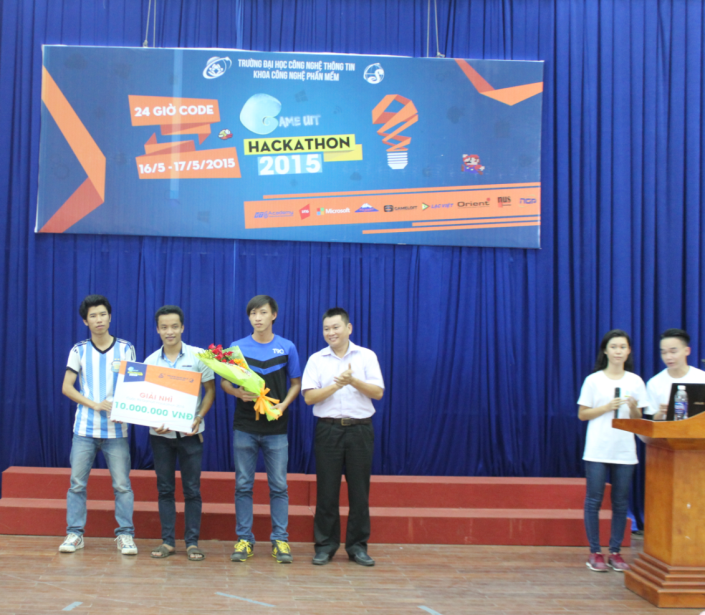 The first place winners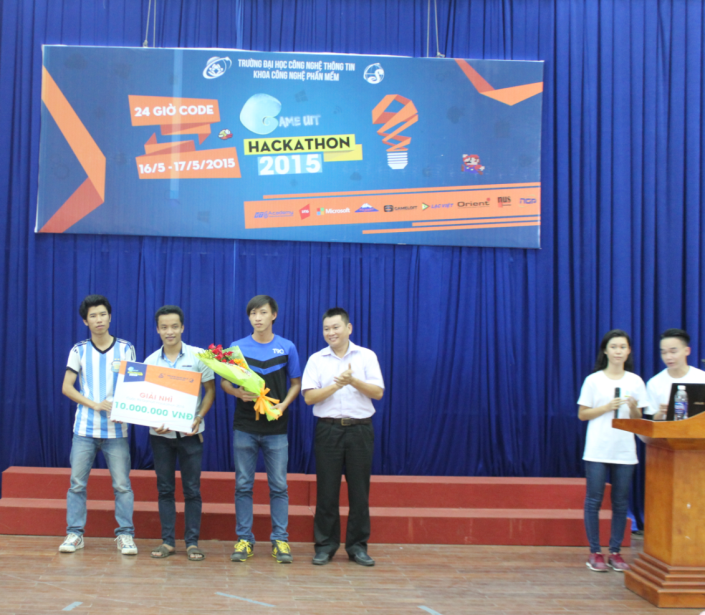 The second place winners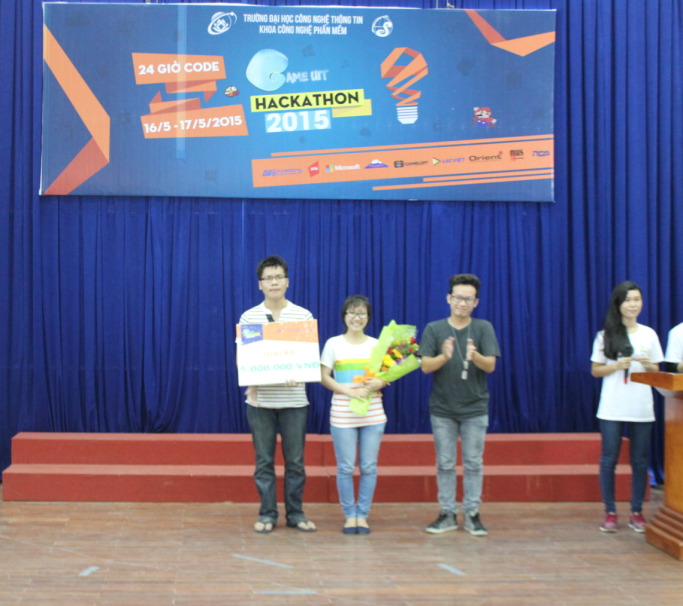 The third place winners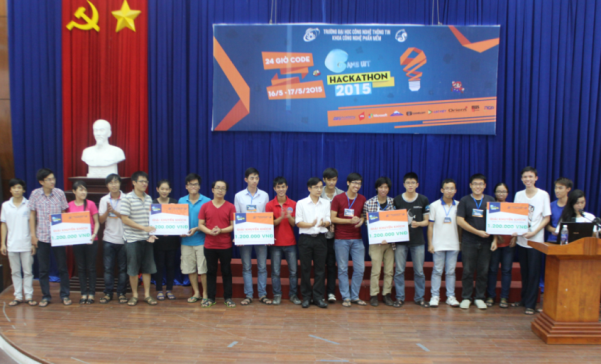 The most memorable moments for the winners and organizers
By Duong Kim Thuy Linh - Communication & Media Specialist, External Relations Office