Wed, 03/08/2016 - 09:11
From July 6th to July 25th, University of Information Technology (UIT) welcomed students from University of South Australia (UniSA) to participate in a short summer course in digital forensics. This is a three-week program firstly held at UIT campus.
Different lecturers, specialized in information and computer security, have helped delivered the lectures that introduced important concept and practical case study in digital forensics. The lecturers include  Dr. Nguyen Anh Tuan, Dr. Nguyen Tuan Nam, Dr. Pham Van Hau, Dr. Le Trung Quan, and Dr. Dam Quang Hong Hai. Additionally, Dr. Le Khac Nhien An, a distinguished guest speaker from University College Dublin (Republic of Ireland), also gave a short seminar in this course.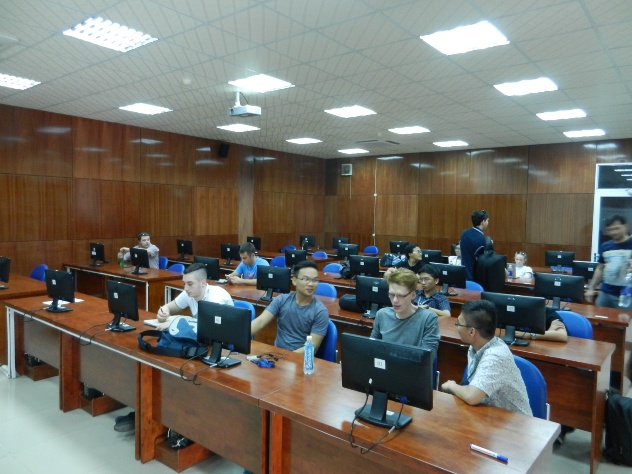 High quality lectures, at the core of this program, were supplemented by extracurricular activities after class. For three weeks, UniSA and UIT students have had a chance to study together, and learn about each other's cultures. Especially, UniSA students had been able to experience Vietnam's lives as part of their education through culture sharing such as foods, traditions, customs, music, and movies. This was a valuable opportunity for both UIT and UniSA's students to have a better mutual understanding of Australia and Vietnam's culture.
During the weekend trips around Ho Chi Minh City, Mekong Delta River and Cu Chi tunnel, UniSA's students met with pleasant mannered southerners, had a chance to listen to Vietnam's incredible traditional music, experienced paddle boat ride through the cannel, enjoyed coconut drink in Mekong Delta River. In Cu Chi tunnel, they had a chance to see the Vietnam's heroic history in fighting against invaders during the wars.
Dr. Gaye Deegan, UniSA's Program Director also expressed her wish to have a further collaboration between UIT and UniSA for the benefit of students of both schools.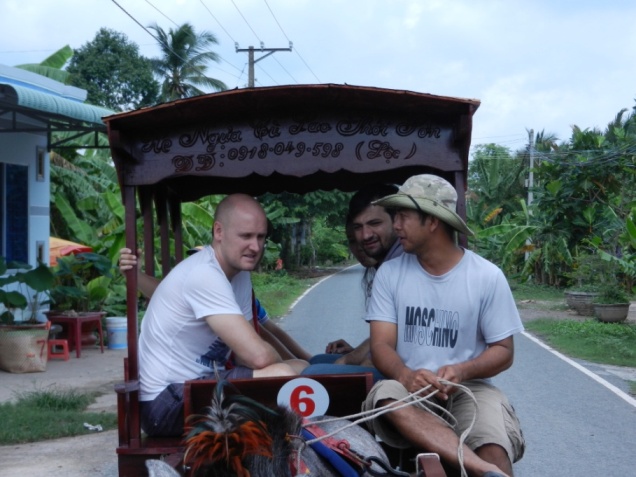 By Duong Kim Thuy Linh - Communication & Media Specialist, External Relations Office