In the morning of January 10th 2018, University of Information Technology (UIT) held a "Closing Ceremony of the Pedagogical Training for College and University Lecturers 2017".
Attending the Ceremony were Dr. Nguyen Hoang Tu Anh, Secretary Party Committee, Rector; Associate Prof. Dr Vu Duc Lung, Vice Rector; and 78 trainees of the class.
Speaking at the ceremony, Dr. Nguyen Hoang Tu Anh congratulated the trainees who successfully completed the course and received the certificate. She believed that the trainees would use their knowledge in classes, support students, and contribute to the UIT's development.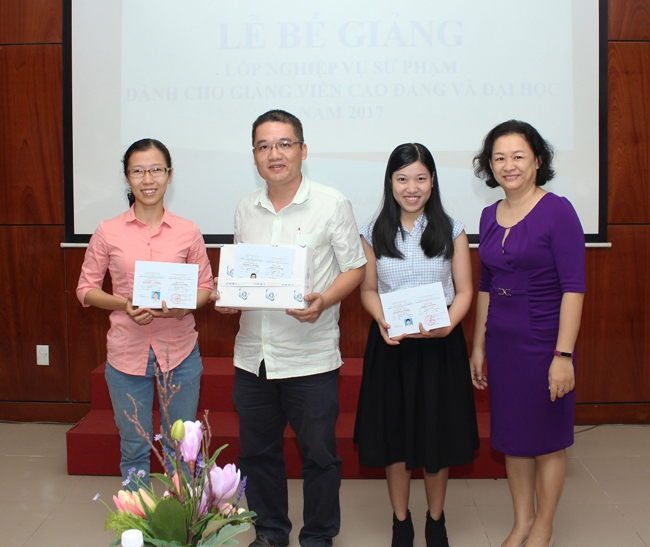 Top 3 best trainees (from left to right): Ho Ngoc Diem – 2nd place (Faculty of Computer Engineering); Le Hoang Tuan – 1st place (Department of Mathematics & Physics);
Tran Thi Dung – 2nd place (Faculty of Computer networks and Communications)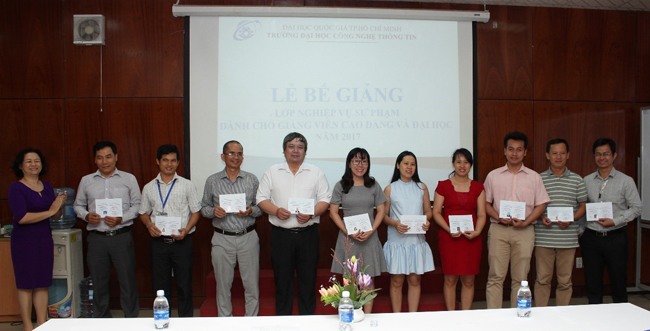 The trainees were awarded a certificate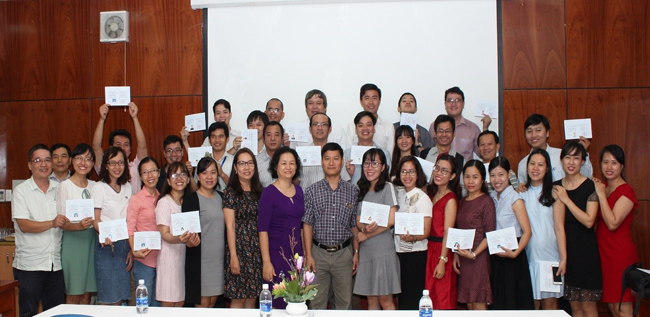 The trainees took a picture
News: Duong Kim Thuy Linh
Picture: Nguyen Minh Nghia