October 30th, 2018 in the morning - VNUHCM-University of Information Technology (UIT) coordinated with the Certified Network Security Center (CNSC) to organize a workshop "Information security to end-users" to more than 60 staffs.
The workshop focused on information security issues, cases, solutions and recommendations to end-users such as: Secure emails and personal messages; Avoid risks; Stay safe on Public WIFI; Use smartphones safely; Supervise personal information and behaviors on social networks and in Internet environment; Browse the Internet safely; Keep children safe in a virtual world; Protect personal computers;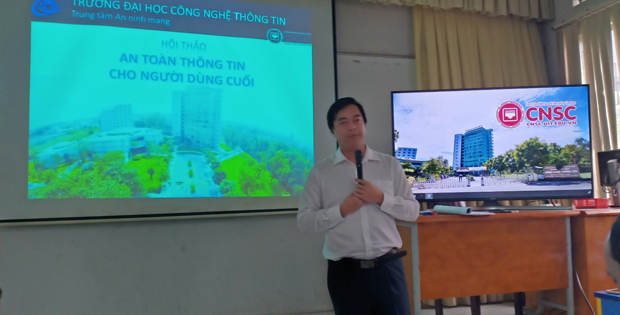 Dr. Pham Van Hau is training the workshop "Information security to end-users"
The workshop content was particularly designed and built by Dr. Pham Van Hau – a network security expert and his partners at UIT - affiliated CNSC to meet the current urgent needs at UIT, such as imparting fundamental knowledge, developing skills on basic information security to end-users.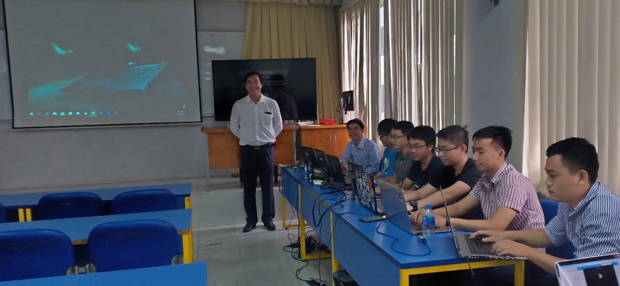 The team built hypothetical situations and made recommendations to end-users
At the workshop, the staffs had opportunities to see attacking techniques their own eyes. They were placed in hypothetical situations such as cyber-attacks, detect-track and attack-trace; shared with experiences about risks of losing information security; provided measures to protect, detect, troubleshoot, and equip themselves with skills to ensure basic information security while using computers, mobile phones, and browsing the Internet, etc. Measures to minimize the risk of information security, the infection of malicious codes and their variants; enhance self-protection for local and computer networks. Besides, the workshop raised the staffs' awareness of following regulations on information security.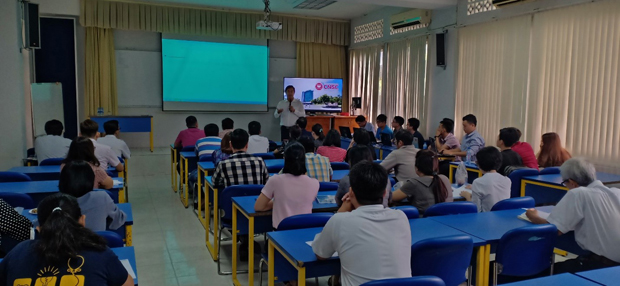 Workshop of "Information security to end-users"
With an abundance of hands-on experiences from in-depth research in information security, CNSC has gradually asserted itself in coordinating, imparting basic knowledge, training advanced techniques in information security, consulting and examining information security projects serving needs from agencies, organizations and enterprises.
News & Photos: Dang Van Em