UIT's President, Vice President, and Heads of Offices in charge of promoting external cooperation travelled in Japan.
March 28 - April 7, 2019, UIT's delegation included Associate Prof. Dr. Nguyen Hoang Tu Anh, President - the delegation's lead; Dr. Nguyen Anh Tuan - Vice President; Dr. Nguyen Tuan Nam - Head of External Relations Office; Dr. Nguyen Luu Thuy Ngan - Head of Academic Affairs Office.
This trip was made at the invitation of Saga University. This was a major trip in UIT's external relations activities. The objective was to promote UIT's relations with the traditional, strategic partners, and enhance fruitful relations with new Japan's partners. In the trip, the delegation worked at universities, industries, professional associations and local governments. Those were Saga University, Tokyo University of Agriculture Technology (TUAT), Hosei University, Kyushu Institute of Technology; Citynow Asia Company, Matsusaka E.D.P Center, Japan Information Technology Service Association (JISA) which had over 600 company members, HuReDee Company, Yahoo Japan Company. Particularly, the delegation also worked with the Japanese House of Representatives, Ministry of Economy, Japan's Trade and Industry on this trip.
In their working, the delegation promoted UIT's academic achievements over years, discussed further cooperation of common interests among UIT, Japanese universities and companies. The biggest success was that the delegation increased awareness of UIT's brand, and invited its partners to participate in the Japan IT Job fair which would be held in May 2019 at UIT.
This trip was in line with activities to develop relations with strategic partners between UIT and Citynow Asia Company. The cooperation between the two sides was developing for a fruitful future, especially the areas which both sides took priority and had common interests and strengths.
Some photos on the trip: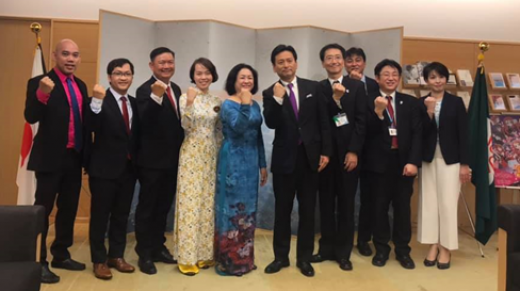 The delegation are working at the Office of the Governor of SAGA Province (From the left to the right: Dr. Nguyen Tuan Nam, Mr. Phan Tuan Tai, Dr. Nguyen Anh Tuan, Dr. Nguyen Luu Thuy Ngan, Associate Prof. Dr. Nguyen Hoang Tu Anh , and the Governor of Saga Prefecture - Mr. Yoshinori Yamaguchi)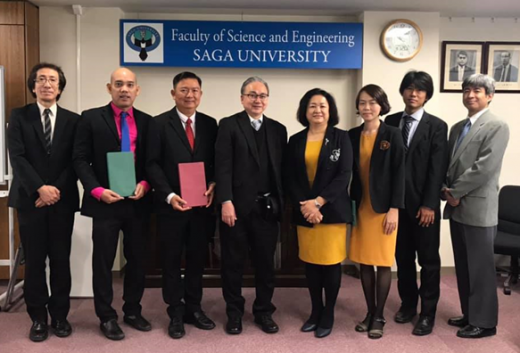 The delegation are working at Saga University
Associate Prof. Dr. Nguyen Hoang Tu Anh is presenting a souvenir to the President of Hosei University - Prof. Yuko Tanaka
The delegation are working with the Japanese House of Representatives, Huredee Company and JISA Association at the Japanese House of Representatives
The delegation are taking picture at Matsusaka Group E.D.P Center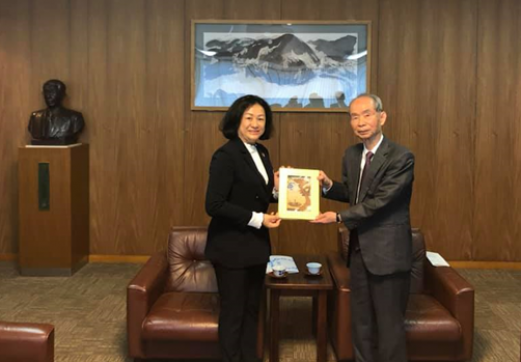 Associate Prof. Dr. Nguyen Hoang Tu Anh is giving a UIT's gift to MEC Company's Chairman
The delegation are taking photos at the Yahoo Japan Company
Associate Prof. Dr. Nguyen Hoang Tu Anh is giving UIT's gift to Mr. Mizuno, Deputy Chief of Office, Minister of Economy, Trade and Industry of Japan
The delegation are working at the Tokyo University of Agriculture and Technology (from the left to the right: President Associate Prof. Dr. Nguyen Hoang Tu Anh, President Prof. Hiroyuki Ohno –Tokyo University of Agriculture and Technology)
The delegation are working at NEC Group
News: Duong Kim Thuy Linh
Photos: Delegation