From 9 – 11 February 2019, Assoc. Prof. Dr. Nguyen Hoang Tu Anh - President of the University of Information Technology (UIT) attended the 8th Asian Universities Forum 2019 (Forum) in Manila - Philippines at the invitation of Ateneo de Manila University (AMU). President Tu Anh represented Vietnam National University - Ho Chi Minh City (VNU-HCM) to attend the Forum.
The Forum was co-hosted by Seoul National University and University of Ateneo de Manila. There were delegates from 25 major universities in the Asia-Pacific region at the Forum. Assoc. Prof. Dr. Nguyen Hoang Tu Anh, VNU-HCM's representative attended the Forum.
The theme of the Forum was: "Building the Capacity for Inclusive and Sustainable Growth in Asia". The delegates discussed inequality development, gender equality and growth quality to replace the level and growth's speed. The Forum's objective was to provide the delegates a setting of innovative and effective thinking on universities' roles and responsibilities nowadays. Besides, the Forum offered opportunities to enhance, strengthen ties among the world's university delegates.
Photos at the Forum: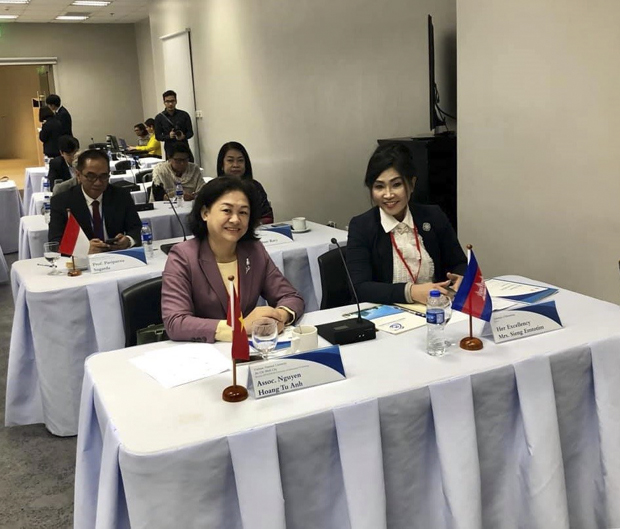 Assoc.Prof. Dr. Nguyễn Hoàng Tú Anh is at the Asian Universities Forum
AUF's delegates are taking photos
The VNU-HCM's representatives are taking photos
News: Dương Kim Thùy Linh