October 22, 2018 in the morning – Heads of offices at the University of Information Technology (UIT) worked with Professor Imad Saleh from Paris 8 University (France). After the meeting, Professor Imad Saleh talked to students.
Prof. Imad Saleh is talking in exchange and discussing the topic with students
On the UIT's side, Dr. Nguyen Anh Tuan - Vice President and offices' heads welcomed Professor Imad Saleh.
During his talk, Professor Imad Saleh presented information facts about drone equipments, Internet of Things, and his projects. He came to visit and worked at UIT at the invitation of the UIT's President Board. On this occasion, he also visited the Data Center and other 03 UIT's laboratories.
Dr. Imad Saleh is the professor at Paris 8 University (France). Professor carried out studies on hypermedia, semantic web, and hypertext. He was also a member of scientific committees of international conferences on Information and Communication Technology.
Some photos: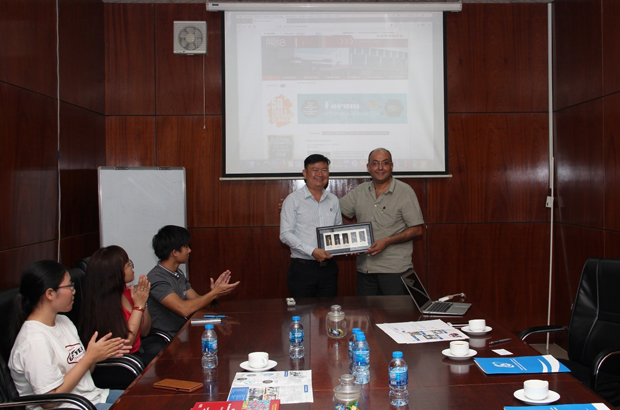 Dr. Nguyen Anh Tuan  – Vice President is giving a UIT's present to Professor
Dr. Pham Van Hau – Head of Information Security Lab, Computer Networks and Communications Faculty is discussing with Professor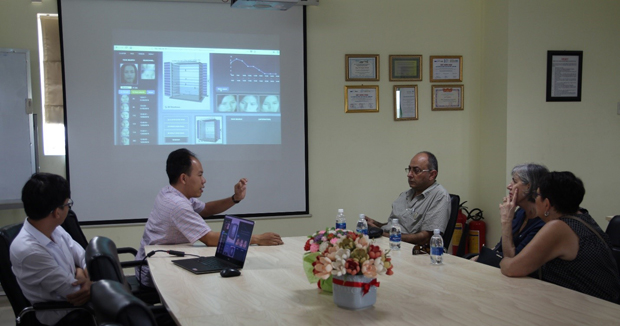 Dr. Ngo Duc Thanh – Dean of Computer Science Faculty is discussing with Professor at the Multimedia Communications Laboratory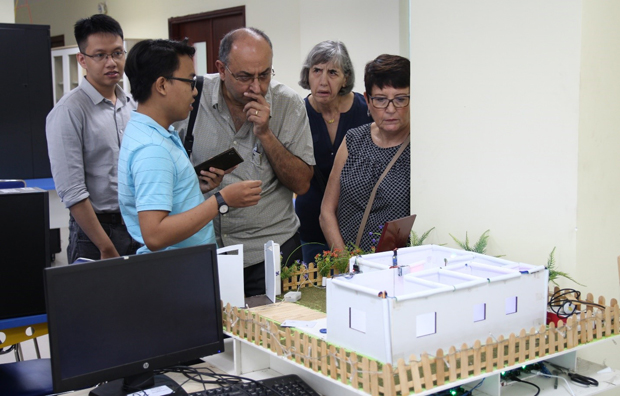 Professor is visiting Internet of Things Laboratory of the Computer Networks and Communications Faculty
News: Duong Kim Thuy Linh
Photo: Nguyen Minh Nghia