May 16, 2019 - Delegation from the Embassy of the United States of America (Embassy) came to the University of Information Technology (UIT) to develop relationships and discuss US government sponsored scholarships.
The meeting between the delegation and the university's heads was aimed at promoting the United States-Vietnam Education and Culture Cooperation. This activity is a bridge that professors in the IT field from the United States to teach the students.
After the meeting, the delegation met lecturers and students to inform US Government's scholarship, and answer questions relating to the Program.
At the meeting, the delegation included Ms. Do Thu Huong - Fulbright Program Assistant, Ms. Tran Nguyen Hanh Nguyen - Cultural Assistant, Professor John F. Hurdle – Fulbright's Scholar; UIT's side included Dr. Nguyen Anh Tuan - Vice President and Dr. Nguyen Tuan Nam - Head of External Relations Office.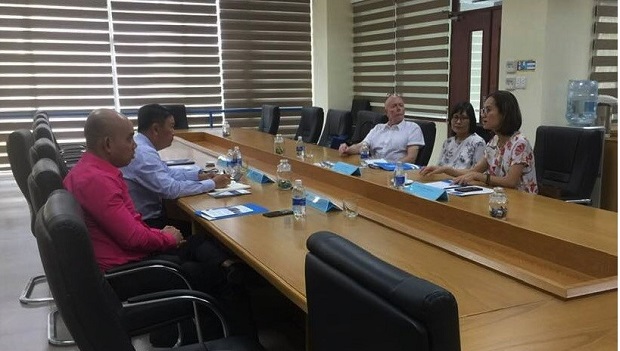 UIT's heads are talking to the Embassy's delegation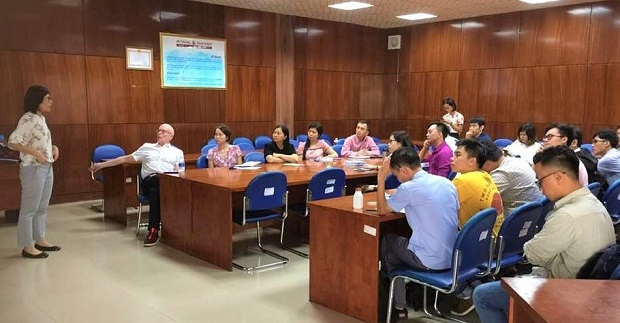 Delegation's member is introducing US Government's scholarships
UIT and the Embassy invited Fulbright's Scholars: Professor John F. Hurdle to teach in the field of Biomedical Informatics from January to May 2019.
News & Photos: Dương Kim Thùy Linh