On the morning of May 03, 2017, at the University of Information Technology (UIT), a working session between the IT University and José Rizal University (José) was taken place. The working session aims to promote the cooperation between the UIT and the José University in Vietnam.
Attending the meeting, the José side has Dr. Maria Corazon M. Rubin, President of the Region; Dr. Maria Renita F. Fabic - Graduate Department; Dr. Avelino S. Caraan, Jr., Research Assistant, Graduate Department; Mr. Rufo D. de Leon, Head of English Deparment.
On the side UIT, there were Dr. Nguyen Tuan Nam, Head of External Relations Office as well as members of the Department of English.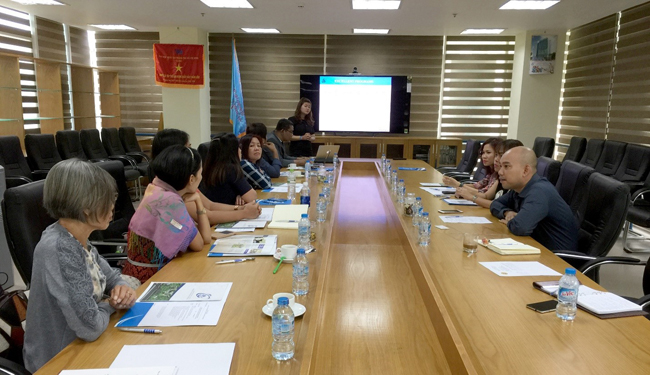 UIT Representative introduces majors of UIT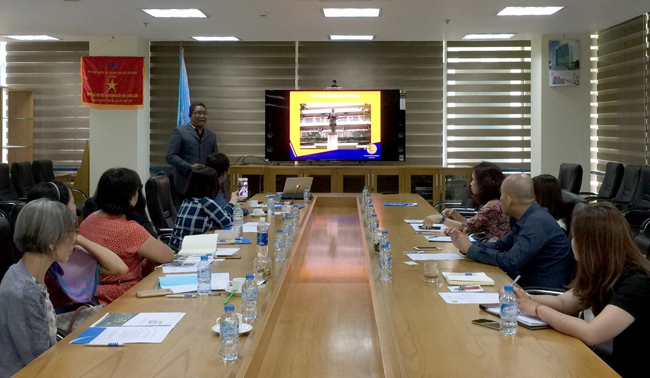 José University representative presents some information about José University
At the meeting, two representatives from the UIT and the José University introduced the information of each one. Dr. Nguyen Tuan Nam hopes that the UIT and the José University will organize student exchange activities, enabling Vietnamese and Filipino students to have more opportunities to improve their language skills and knowledge of the language of the two countries. Moreover, Dr. Nguyen Tuan Nam is also expected to have José's teachers come to UIT to teachin the field of information and communication technology.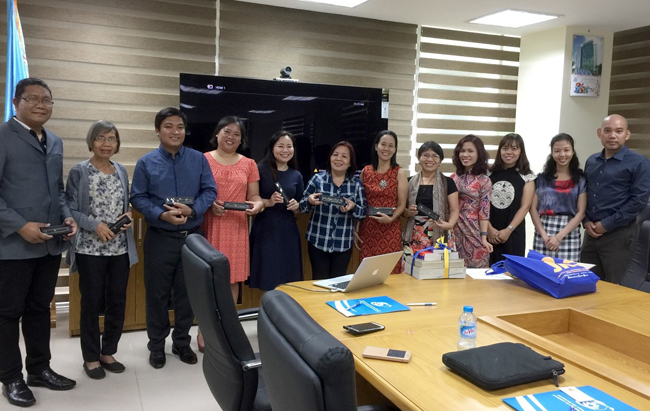 Representatives of the IT and José University take photographs…
Dr. Avelino S. Caraan, Jr. I also expresses his gratitude to the UIT for the meeting and wish fostering the relationship between the two universities to a new height.
José Rizal University is a university of Philippines. José was founded in 1919, teaching undergraduate, masters and doctorates in the fields of information technology, business, law, education, tourism, etc.
News & Photos: Dương Kim Thùy Linh