RuNam continues to strive towards illuminating the future for freshmen, hoping to contribute to assisting those with difficult circumstances in attending school. The goal is to realize initiatives that promote nationwide education.
The scholarship program for freshmen in 2023, fostering the future with RUNAM, has awarded four scholarships, each valued at 10,000,000 VND. Student Le Nguyen Hong Phuc expresses gratitude to the organizers of the program and the accompanying unit that has helped Phuc and other students facing difficulties, providing them with additional motivation to overcome challenges and pursue dreams of entering university. Moreover, it encourages them to strive for academic excellence.
Mr. Nguyen Huu Tuong, the CEO of RuNam (NISO Company), is honored to allocate a portion of the sales revenue from the 2023 Mid-Autumn Festival season to sponsor and contribute to the students of the University of Information Technology, VNU-HCM. Mr. Tuong hopes that this will be a meaningful gift for the students and their families, providing them with a sense of security in their studies while creating positive values for the students.
Sincere thanks to RuNam (NISO Company) and the accompanying businesses for their collaboration in the "Scholarship for Freshmen" program in 2023.
Let's review some significant moments at this event together with UIT.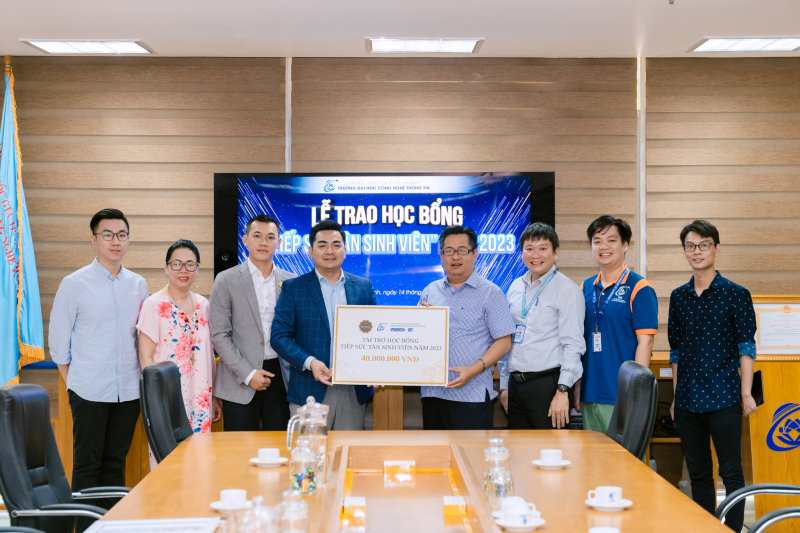 Photo: Dinh Lam
Article: UIT Media ClubT
Translated by: Ngoc Diem