On the morning of November 17, the University of Information Technology held a solemn ceremony to commemorate the 41st anniversary of Vietnamese Teachers' Day (November 20, 1982 - November 20, 2023). Vietnamese Teachers' Day aims to express gratitude to the "boat captains" who navigate the educational journey. With the desire to show appreciation to the esteemed teachers as well as the respect for the "chalk and duster" profession, the atmosphere throughout the country focuses on honoring these noble educators.
The program was attended by the university's current and former leaders, faculty and staff, and representatives of outstanding students. The ceremony provided an opportunity to honor and express gratitude for the contributions of the faculty and staff of UIT to the national education cause in general and the development of the university in particular. Outstanding faculty and staff in teaching, research, and extracurricular activities were also recognized and praised by leaders at all levels and the university leadership.
In the opening speech of the program, Assoc. Prof. Dr. Vu Duc Lung - Chairman of the University Council, extended his wishes for good health, happiness, and peace to all guests and esteemed teachers. He emphasized, "2023 is a year affirming UIT's position, resources, and image like never before, especially impressive with many outstanding national and international students being admitted to UIT, many foreign doctors choosing UIT for teaching and working. Moreover, the infrastructure has been improved, and the quality of training is increasingly affirmed. This is the effort and pride of all staff, lecturers, and employees of the university."
In addition to expressing gratitude to the dedicated teachers on their journey of guiding the boat, the program also served as an opportunity to acknowledge the contributions of the university's staff - lecturers - employees to the education cause. During the program, the university honored 8 officials - lecturers with the commemorative medal "For the Cause of Education" to recognize and honor the teachers who have been dedicated and contributed to the cause of education. One official received the medal "For the State Organization Cause," two collectives, and three individuals were recognized as exemplary pioneers.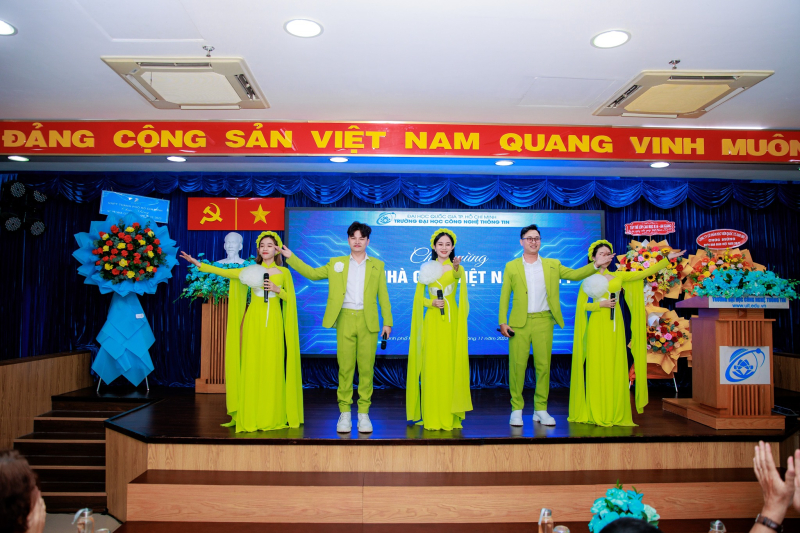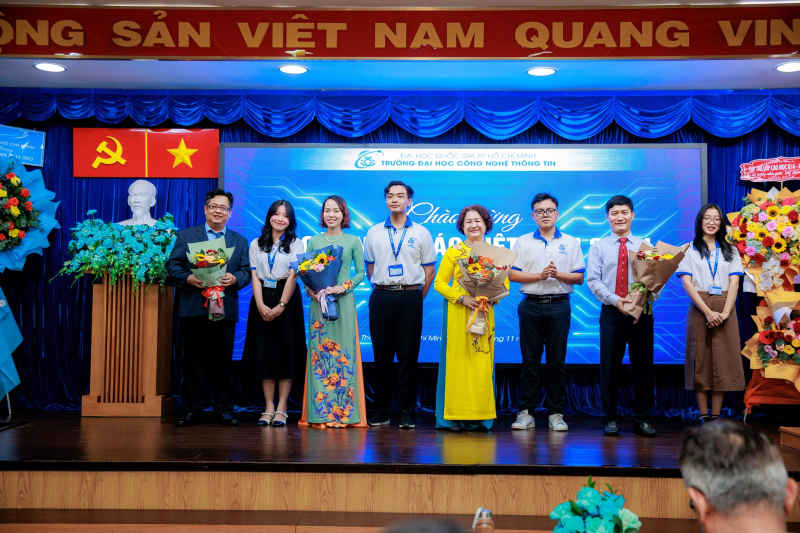 Photos: Hoang Trung Duc
Article: UIT Media Club
Written by: Hai Bang
Translated by: Ngoc Diem