In the morning of May 15th, a Student Conference 2016-2017 took place at VNUHCM-University of Information Technology (UIT). The conference was to bring together UIT's students. They had an opportunity to talk about issues relating to studying, and activities at UIT; as well as contribute their views to make a better UIT.
Attendants were Dr. Nguyen Hoang Tu Anh – President; Prof. Dr. Vu Duc Lung – Vice President; Heads of Offices, Faculties, and Departments; tutors; and 200 student delegates who represented their classes.
To start the conference, Dr. Nguyen Hoang Tu Anh, on behalf of the President board, asserted students' important roles in strengthening and promoting UIT image and a tremendous increase in prestige among Vietnam's academic system and IT universities. She also expressed her gratitude to the lecturers, and the students who spent time being at the conference. She hoped to listen to frank and productive points of view.
Under the Student Affairs Office's instruction, prior meetings at class were organized to get students' viewpoints, and select delegates to the conference in preparation for the successful Student Conference. The organization board of the conference collected productive viewpoints from the class meeting minutes, and directly at the conference. Most of them concentrated on training, facilities, extra-curriculum scores, and community activities.
At the conference, Dr. Vu Duc Lung answered questions on training regulations, English language output standards which drew interests from the student delegates most. Besides, the representatives from the Offices, Departments, Faculties and the Student Community answered the delegates' questions and listened to their voice. Especially, in line with this event, Dr. Nguyen Hoang Tu Anh informed the path to the UIT's self-control in university operation, especially in finance which lots of student highly mattered. According to Dr. Nguyen Hoang Tu Anh, UIT would start its route in academic years 2018-2019.
Also on this occasion, UIT handed out President's certificate of merits to students and teachers who earned excellent achievement in contests such as Olympic contests in Mathematics, Information Technology, Students and Information Security, Eureka prizes, etc.
Dr. Vu Duc Lung collected students' point of views in class meetings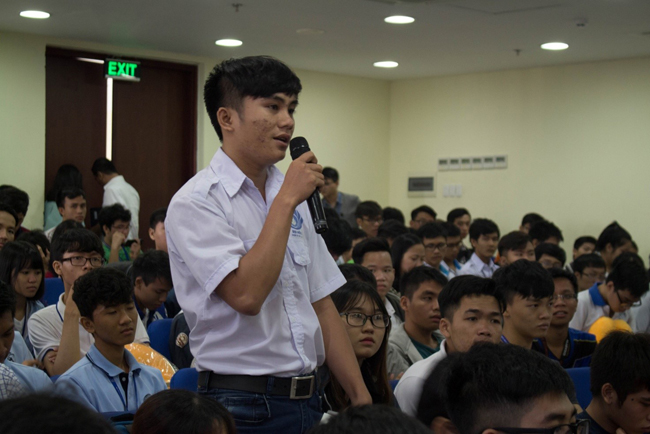 A student delegate questioned at the Student Conference 2016 - 2017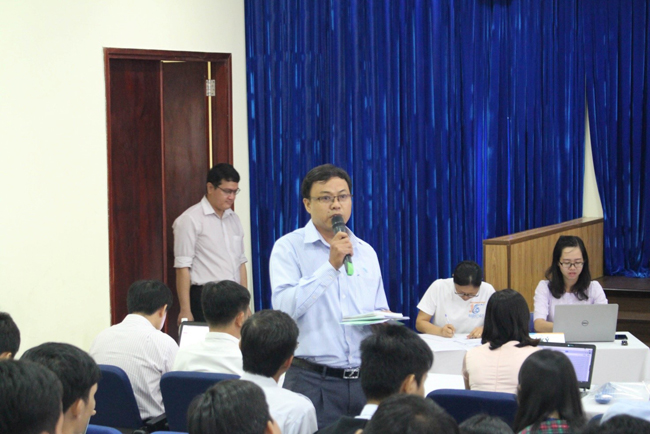 The representative from VNUHCM Dormitory Management Center answered questions of food hygiene and safety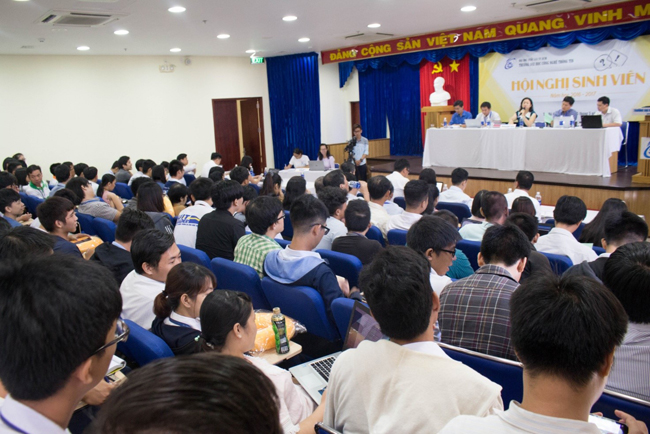 The conference overview
News: Diem Minh
Translator: Thuy Linh