TTO – You might be pleasurably amazed with innovations by Microsoft in life. The knowledge should not be ignored.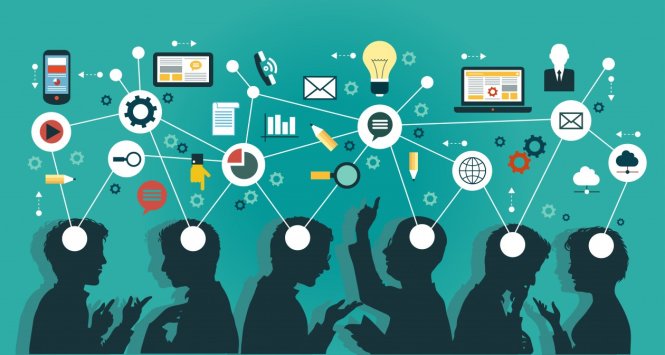 Image: Stockphoto
Apple or Google's innovations are the most known in technology community, but not many knows a long list of distinguished innovations from the Microsoft Research.
Each year Microsoft invests about 13 to 14 percent of its total revenue in research and development (R&D). This amounted to $12 billion in the 2016's fiscal year, allowing it to produce software, devices and services that excite partners and customers around the world.
Expenditure for the R&D is also used to create innovation breakthroughs in the Asia-Pacific's market from the Microsoft Asia-Pacific R&D Group (MSRA), another Microsoft facility in Asia.
Microsoft Research is home to Tech breakthrough innovations in technology and industries, smart agriculture, medicine, education, life, etc.
Here below the 25 innovations by "Microsoft Research":
1. Holoportation: A new type of 3D capture technology that allows high-quality 3D models of people to be reconstructed, compressed and transmitted anywhere in the world in real-time.
2. Microsoft Pix: An intelligent camera app that automatically adjusts settings and after-shot enhancements. It also lets users compare before and after shots, ensuring everyone looks their best.
For more details: Microsoft Pix: iPhone's free-camera
3. Skype Translator: An online translator that breaks down language barriers by helping users communicate in 8 languages for voice calls, and in more than 50 languages while instant messaging.
For more details: "Bread translator" thành hiện thực
Ảnh: Getty Images
4. Project Premonition: Turns mosquitoes into devices that sample pathogens in the environment. Collecting and computationally analysing these mosquitoes help to prevent outbreaks of diseases such as Zika, Ebola, Chikungunya and MERS.
5. HIV Vaccine Design: Attempt to create an AIDS vaccine by applying the machine learning behind spam filters. The many mutations of the HIV virus can be analyzed to pick out those that kill it.
6. DNA Storage: Synthesizes, manipulate and sequences DNA to enable molecular-level data storage. As a storage medium, DNA has a density of up to 1 exabyte per cubic millimetre, is durable and easy-to-manipulate.
7. Touchless Interaction in Medical Imaging: Uses camera-based gesture recognition technology to allow medical images to be viewed, controlled and manipulated without physically touching non-sterile surfaces. This prevents contamination and other operational inefficiencies that could lead to medical complications.
8. Hands-Free Keyboard: Enables people who are unable to speak or use a physical keyboard to communicate using only their eyes.
9. Lightwear: Clothing items like glasses and scarf are made with light-emitting materials and low-profile hardware, to help wearers combat depression associated with late autumn and winter.
10. Circuit Stickers: An accessible, rapid way to prototype electronic circuits by creating conductive traces on regular photo paper with an inkjet printer. A special type of double-sided tape is then used to stick down electronic sub-circuit elements.
11. TrueSkill Ranking System: A skill-based ranking system developed for Xbox Live that identifies and tracks the skills of gamers to match them. This optimizes matchmaking by minimizing the number of games necessary to find out a gamers' skill.
12. Lattice-based Cryptography: Increases the resistance of cryptography to sub-exponential and quantum cyber-attacks by adopting a lattice-based scheme.
13. FarmBeats: IoT for Agriculture: Enables data-driven farming by harnessing sensors and cloud computing technologies. Coupled with farmers' knowledge and intuition, this end-to-end approach can increase farm productivity and return of investment.
14. 99DOTS: Tuberculosis patients in India and Myanmar receive medication with phone numbers hidden behind them. They can only see the numbers after dispensing the drugs, and then make a free call to confirm that they have taken their medication.
15. UIs for Low-Literacy Users: Design principles combining voice, video and graphics are used to develop smartphone applications for non-literate persons. The apps help job-search in the informal labor market, health-information dissemination, and mobile phone-enabled banking and payments.
16. Microsoft Cognitive Services: Developers can add machine learning APIs to build intelligent features into their apps. Features include vision, voice and facial recognition, as well as language understanding.
17. Urban Air: Uses Big Data to infer fine-grained air quality throughout a city in real-time, as well as to predict air quality at future times. This helps to identify root causes of air pollution, such as vehicular emission, and offers insights on how to tackle them.
18. CityNoise: Uses crowdsensing and ubiquitous data to reveal the fine-grained noise situation throughout a city. Noise pollution can be diagnosed by analyzing noises from complaint data, road network data, points of interests and social media.
19. DiPsy: A digital psychologist presented as a personalized chatbot, who can evaluate, diagnose, treat and study users' mental processes through natural conversations.
20. Food Recognition: Uses deep learning techniques to help the Bing search engine and Xiaoice chatbot to recognize thousands of Asian and Western dishes. A prototype is also being developed to calculate calories and conduct nutrition analysis for dishes.
For more details: Microsoft's speech recognition system hits a new accuracy milestone
21. Microsoft Flower Recognition: Take pictures of flowers on a mobile device, and the app can identify them quickly and accurately. It can also provide more information about the flowers, to help users learn more about them.
22. Chinese Culture Series: Learn Mandarin or about Chinese culture through applications based on machine learning and artificial intelligence technologies. Comprising Chinese couplets, character riddles and a poem generation system, the apps can help younger generations carry on their cultural legacy.
23. Microsoft Concept Graph: Enables machines to better understand human communication through the world's biggest graph of concepts, which harnesses billions of web pages and years' worth of search logs.
24. Sketch2Tag: A general sketch recognition system that can identify any semantically meaningful object recognizable to a child. Users can sketch on the query panel, which will then provide real-time recognition results.
25. Video to Language: Addresses the fundamental challenge of computer vision, by using Recurrent Neural Networks (RNNs) to get it to describe video content in complete and natural sentences.
* Which technology in the list impresses you most?
Source: tuoitre.vn
Translator: Duong Kim Thuy Linh