TTO - VietinBank has warned criminals do ATM skimming – to breach data, make fake cards and steal money at ATMs.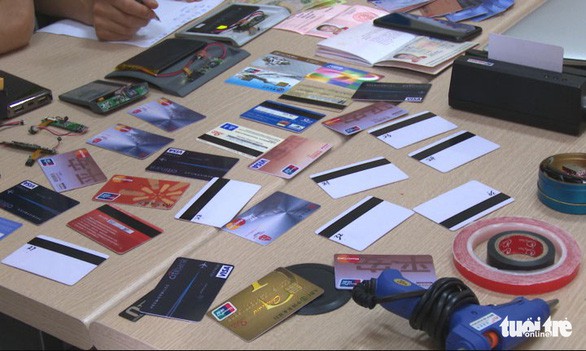 A bank's representative said the Bank has recorded illegal skimming at ATMs to get access data on ATM cards' owners. Then, criminals make use of it to create fake cards and unauthorized withdrawals.
The VietinBank's representative says that the Bank has targeted suspected areas where ATMs are at a higher risk to ensure the safety of customers' accounts, limit unexpected financial losses especially during their long holiday. VietinBank has implemented card status conversion for customers at risk. The customers will receive the Bank's notification message on changing their card status, making a PIN change at the VietinBank prior to any transactional actions including actions at ATM, money payment via internet banking, e-wallet.
In order to ensure successful PIN change at ATM, the customers should make a slow entry of the last 3 digits in their identity card/passport's numbers which was used as they were making registration of card issuance and follow instructions shown at ATMs.
In addition, in order to control risks of financial loss which may arise in the process of using cards, VietinBank also requests its customers' coordination to use cards safely, make sure to cover the keypad with their hand while entering the PIN at ATMs, register to use hedging card service, etc.
Source: tuoitre.vn
Translator: Duong Kim Thuy Linh