TTO – 1st August, the AAG submarine cable encountered a power failure again off the Vung Tau City's coast, affecting lost its connection with its international station.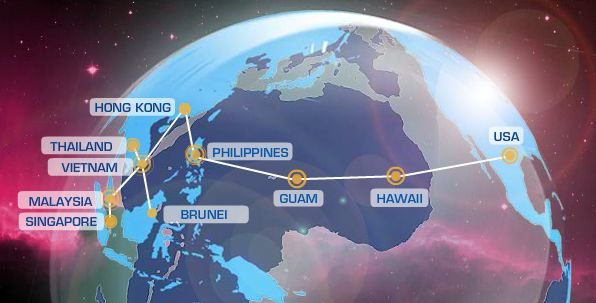 AAG undersea fiber optic cable encounter problems for the first time in 2017.
Image: document
The incident was detected that it was caused by a leakage power, which was identified around off the Vung Tau City's coast. This was a force majeure event, according to VNPT Vinaphone in a conversation with Tuoi Tre magazine.
Shortly after the sea cable optical incident, VNPT VinaPhone actively routed the Internet traffic to other sea cables such as CSC (China), SMW-3 (Asia – India and Europe) mainland international cable stations to ensure connection quality, coordinated with international partners to arrange capacity rescue connection to troubleshoot interrupt transmission line to customers.  
We are implementing measures to maintain a smooth communication service for our customers, and actively contact our customers for any assistance arise. We have had a list of customers who need special priority to ensure the speed of Internet access in the international directions," said a representative from VinaPhone.
This is the first time of 2017 that the AAG submarine fiber optic cable has experienced crashed, but for several times in recent years. Repeated problems have affected the speed of internet access in Vietnam.
After many incidents, Internet carriers in Vietnam have gradually reduced their bandwith dependency on AAG by using other alternative systems. Therefore, this time's problem is not much annoyance to users in Vietam
Source: tuoitre.vn
Translator: Duong Kim Thuy Linh