TTO - The Internet has many ambiguities, if not be careful, many people will misunderstand, even with the giant Google.com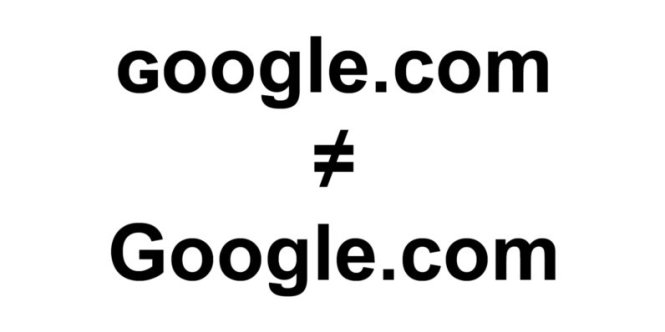 Photo: The Next Web
According to The Next Web, a few weeks ago they discovered an weird link to the "Secret. ɢoogle.com" address when using the Google Analytics tool to track access capacities for their web.
This strange address called for a vote for Trump with the following content: "Secret. ɢoogle.com. You are invited! Enter only with this ticket URL. Copy it. Vote for Trump!".
 At a glance, it is easy to assume that this path gives you access to a particular page by copy-pasting the link to the Google site. However, there are something wrong with this page that the capital letter G seems to be smaller than normal, and is only about the same size as a lowercase letter g.
According to Analytics Edge, "ɢoogle.com" is neither "Google.com" nor "google.com", however, because of the use of the capital letter G, users cheated
it is the other two addresses.
Accordingly, when you click on this address ɢoogle.com, it will lead you to the site xn--oogle-wmc.com, then to the address as below:

Photo: The Next Web
Users will be doubt about the reliability of it through this hint, and it's hard to figure out how it could harm your computer when you access.
 In this particular case, the suspicious url of the website appears to have been used only for the purpose of calling for support for Mr. Trump. There are many other links seem to be safe but lead to fake ones and more dangerous, these websites contain malware that infects the user's device.
Therefore, the advice for netizens is to bewared before clicking on any link when surfing the Internet to avoid the unpredictable risks.
Nguồn: tuoitre.vn