TTO - The Internet is really a great place, but personal problems can turn it into a terrible place for many people. This is a way of disappearing from the Internet completely.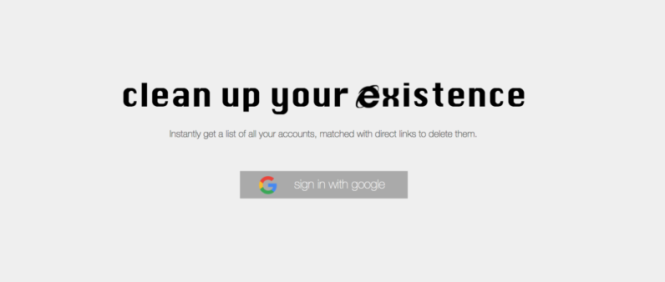 The screening Deseat.me when you sign in - Ảnh: The Next Web
The disappearance of existence account on the Internet is not easy befor, but now everything has changed.
Two Swedish programmers, Wille Dahlbo and Linus Unnebäck, created the online tool called Deseat.me. By visiting this site, you will be provided with a means to remove all information that indicates your presence on the Internet in just a few clicks.
Accordingly, when logging into this site with a Google Account, it will automatically scan through the applications and online services for which you have created an account there. Then list these accounts with links so that they can be removed easily.
The list of account with the optional pins- Ảnh: The Next Web
Each account along with a link allows you unsubscribed from that service. In just a few clicks, depending on the length of your account list, you can "wipe out" yourself online for only a short time. If you're tired of social networking and the general tensions of the Internet, this is the quickest way to get back to an early peace of mind. This is probably not a bad idea, right?
Source: tuoitre.vn