In the previous time, we had the opportunity to meet and learn more about the elite and promising UIT friends, with the ideal of "daring to dare to do and dare to challenge" of the "Honor Programs", Coming to this article, I will continue to tell you some interesting and super interesting gossip from students with the nickname "hegemony of two brain hemispheres" with the ability to slash wind in English the super peak as well as the super cool code power "don't get bored of anyone" of the Advanced program.
Let's explore more about the unique and special features of this program.
Advanced program: An attractive challenge for students - The cradle of people with the nickname "hegemony two brain hemispheres"
The appearance of the Advanced Program is an "attractive challenge" because there are many advantages from this program because the subjects have been selected by the Ministry of Education and Training and leading experts with international textbooks to help students have the closest access to modern knowledge being deployed at many famous universities around the world.
Although to be able to keep up with this program, many students have to "run to the sweat" but cannot deny the benefits that come with it is not small at all.
Good learning environment with quality teaching staff
Because this is a 100% English-taught program, the method of learning will have access to the level of advanced university programs in the world.
The first thing to notice is the learning environment with an advanced classroom system with many modern facilities and laboratories exclusively for the Advanced program with high configuration, Internet connection enough strong for you to raffle LOL with your friends all day.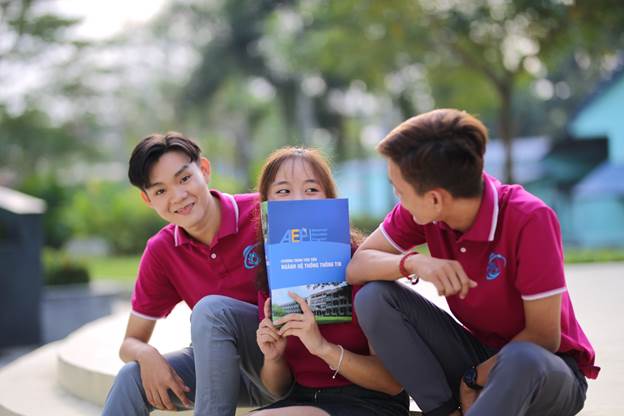 The faculty of the Advance program are equally special. For example, most lecturers hold a PhD or MA degree with a degree from an English-speaking country or have previously taught English for equivalent programs. This is a great opportunity for you to meet experienced teachers who can give you valuable lessons.
Along with many other special benefits not to mention, such as, opportunities to transferring to Oklahoma State University - USA: After finishing 2 years at UIT, students will be able to transfer to 3rd year at Oklahoma State University - USA. Of course, your chances of working and getting scholarships are of course higher, and there are many who do not want to hire someone who is both highly capable and competent in many languages.
Opportunity to own and explore a wide variety of teaching and learning materials: In addition to the paper books and ebooks provided by the library, Advanced Program students also have the opportunity to learn more from valuable books of the school such as: foreign language textbooks, electronic library system connected to specialized electronic libraries abroad, especially the 2 classrooms for program with facilities modern substance.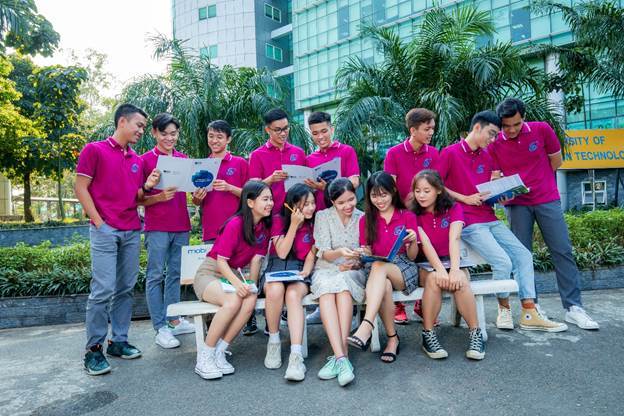 Opportunities to interact with international friends: UIT-ers of this program will have many opportunities to cultivate their foreign language skills such as Japanese, English, etc. and have the opportunity to meet, get acquainted and meet with native speakers like foreign students or teachers. No need to go far, you can still experience the international program in your home country in the most authentic way.
Although it was stressful at the beginning, it was hard when everything was not using their native language, but the opportunities that the University of Information Technology's Advanced Program offers to its students indeed very much unspeakable.
And you, are you ready to accept the challenges coming from this program to experience the international community right in your own home yet?