In recent years, the VNUHCM - University of Information Technology (UIT) has become the "destination" of many candidates, especially candidates who have won high prizes in the National Excellent Student Examinations.
According to the statistics of the Office of Academic Affairs, in the 2019-2020 of academic year, nearly 15.500 candidates registered for admission, of which 53 candidates won high prizes at the national excellent student exams.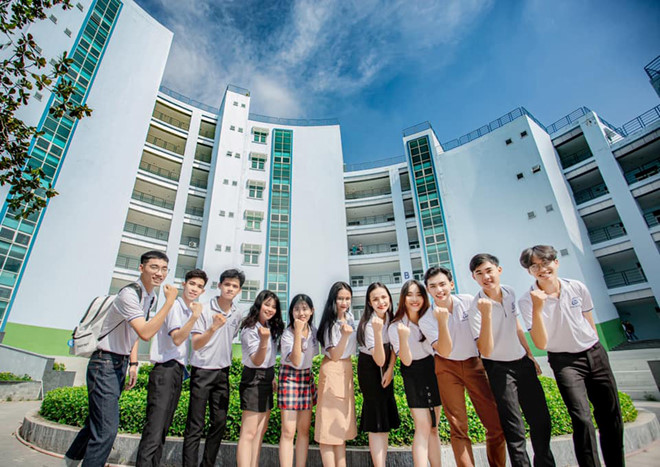 The quality of training makes the UIT brand
Student Do Thi Thanh Hien, Bachelor of computer science gifted class 2019, UIT - with "great" achievements such as Bronze Robot B Medal, 3rd Olympiad in Ho Chi Minh City, 2016 - 2017; third prize in city-level science and technology in academic year 2017 - 2018 and 2018 - 2019; fourth prize in the National Science and Technology Contest for high University students in the 2017-2018 University year, sharing: "This is a good opportunity and also a very good opportunity when I study at UIT. UIT is not only a University where I can learn knowledge, but also a platform to help me get closer to my dream of studying abroad later."
And Phan Hong Quan, Software Engineering class in 2018, the second prize for excellent students in the province of information technology, the third prize in the National Informatics Contest for the Young Informatics Contest 2019, with a national article on science and technology: "Selecting UIT because I heard my previous classmates say dynamic UIT, enthusiastic teachers, intensive curriculum into specialization. My friends also have many who study at UIT. I never regret choosing this place to develop my favorite IT field".
Lecturers are leading experts
Catching up with the latest technology trends, equipping practical skills, practical project training for students in the entire training process are the directions that the current educational program has always focused on.
Nguyen Xuan Duong, class of 2018 UIT, third prize in the ICPC Asia International Student Program 2018, the third prize in the ICPC Asia International Student Program Hanoi 2018, the third prize in the ICPC International Student Program Asia Danang 2019, said: "The teachers are the best people. Not only imparting knowledge, the teachers are like big brothers and sisters, helping and guiding students with dedication. I can contact teachers via forums, via social networks, emails ... and they are answered by their teachers, suggesting many ways for me to research. That is what I think not every University has such an open interaction between students and faculty like that. In addition, I have a lot of practice in the learning process, about 70-80% of the study time is practice, so I can apply the theoretical knowledge into practice. The curriculum is not heavy, academic, but in practice, providing enough knowledge for me to be able to explore more. There is no pressure to force me, all I need to do is understand - apply, and there is no concept of "memorizing" at UIT.
The lecture hall is not just a place to study ...
According to the current general development trend, the lecture hall is not only a place to provide knowledge, but also a place where students spend the most time in the day to live and play. If the University environment provides services to help students become active, vibrant, helping students develop themselves, it will be an ideal place to fulfill all potential.
Phan Hong Quan added: "Compared to my friends studying at another University, I find myself quite comfortable. The facilities at UIT are good, Wi-Fi throughout the University. Library of many specialized books. How to resolve issues related to the rights and student life of the University quickly and positively. I feel I am respected, student opinions are recognized. I used to join the ping pong club at University to improve my health. If the latter students are passionate about information technology, they are ready to recommend UIT as a great place to spend their student years here."